We all know it takes a village to raise a baby, so together with our network of experts, donators, families & friends we create Little Village Boxes, to support those first weeks of life.
Little Village Boxes are filled with products for the little one, including:
Rascal + Friends newborn nappies
Rascal + Friends baby wipes
Sudocrem - for nappy rash
Bibs - for the spills (remember always take these off the little ones before you put them down for a sleep)
Woollen blanket - for keeping your little one warm & cosy
Woollen onsie, singlet, hat and booties - to make sure your little one has something warm to wear on their way home from the hospital
Bassinet sheet - for your little one to sleep & dream on
Pack of cloth nappies - can be used for spills, bassinet sheets and of course nappies
Each Little Village Box contains essential items worth up to $220.
We've also included maternity and nursing pads to help Mum out.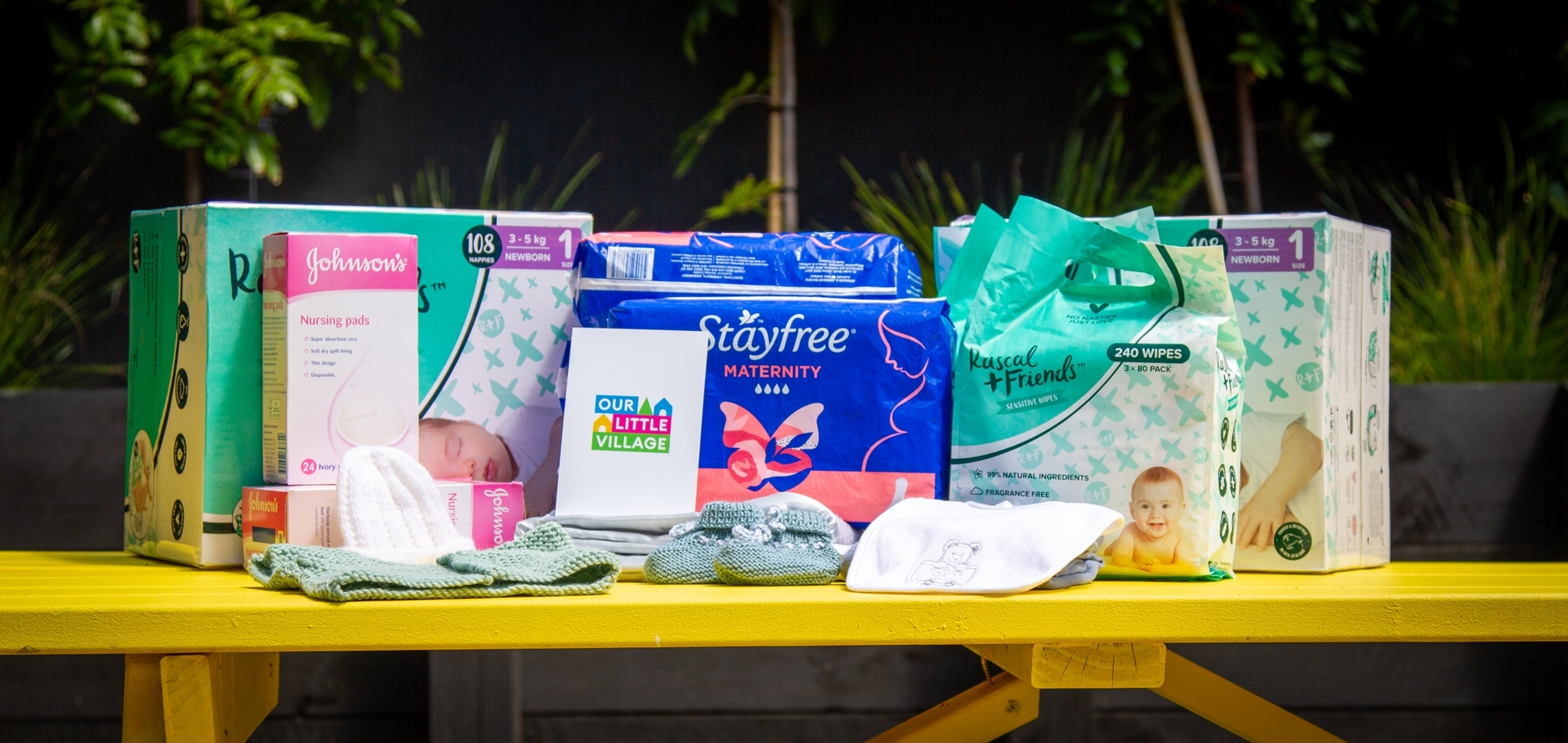 Our Little Village community was created to support New Zealand families. We supply free boxes of essential items to new parents who need a little extra support. Join Our Little Village by donating today.